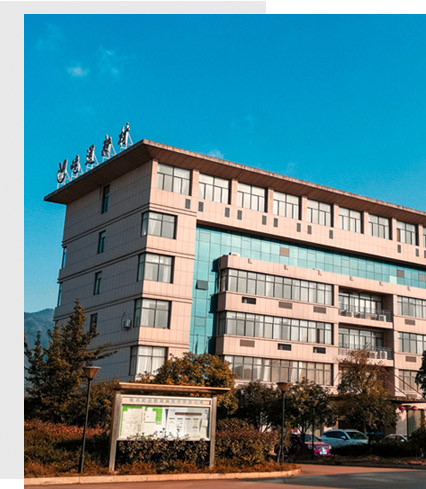 Hangzhou Yitong New Materials Co., Ltd., established in July 2000, was successfully listed on Shenzhen Stock Exchange on January 21, 2021 (Stock Code: 300930). Yitong is a high-tech enterprise with high-quality Fe-based powder as its core business. Based on the existing Fe-based powder products, Yitong continuously improves product quality and expands product range, so as to better meet customer requirements and strive to become a leader in the global metal powder industry.
Yitong is located on the bank of the beautiful Qiandao Lake, adjacent to the Jinqian railway line, the HangJinQu and HangXinjing highway, and the HangHuang high-speed railway, in front of the 330 national highway line as well, with the convenient transportation.
Main products are iron-based powder products including water atomized iron powder, alloy steel powder, free-cutting steel powder, stainless steel powder, sintered hardening powder, diamond matrix powder, magnetic series powder, ultra-fine iron powder, welding materials and smelting additives, which are widely used in terminal industries such as transportation, household appliances, power tools, construction machinery and medical equipment.
The company is a high-tech enterprise, which is one of the leading enterprises with independent intellectual property rights to produce water atomized iron base powder The company is equipped with advanced inspection equipment at home and abroad, and has a first-class testing and research and development platform of the same trade in China ¨C provincial research and development center of water atomized metal powder high-tech enterprise The company has a research team with rich industry experience and strong product research and development ability Continuous innovation of corporate culture, the pursuit of excellence we will look around the world, to ensure that with high quality, more cost-effective iron powder, constantly meet the needs of the powder metallurgy industry changing day by day, and the industry colleagues sincere cooperation for a better future!